Waprep Online
Welcome to Waprep Online

+86 15810202128

聯
絡
我
們

微信公眾號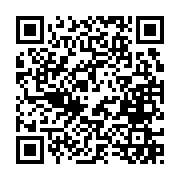 Line官方帳號

官方帳號
Computer Programmer
June 16, 2021
WPS ONLINE LLC, 18323 BOTHELL EVERETT HWY, Bothell, WA 98012
Minimum Requirement:
Bachelor's degree in Computer Science.

Special Requirements:
Advanced knowledge of Linux / Unix operating systems, knowledge of programming languages and database management system such as Java, C++, Lisp, Scala, Mysql, MongoDB, Redis; Experienced with Uni-app, VUE, SpringMvc, Mybatis and Jquery; Fluent in Chinese reading, writing and speaking. Up to 25 percent of the time travel to China.

Responsibilities include but are not limited to:
Write, analyze, review, and rewrite programs, using workflow chart and diagram, and applying knowledge of computer capabilities, subject matter, and symbolic logic.
Correct errors by making appropriate changes and rechecking the program to ensure that the desired results are produced.
Designing, developing, and testing computer programs to perform specific tasks related to organizational goals.
Managing and maintaining database systems.
Consult with and assist computer operators or system analysts to define and resolve problems in running computer programs.
Prepare detailed workflow charts and diagrams that describe input, output, and logical operation, and convert them into a series of instructions coded in a computer language.

Interested candidates please email your resume to WPSONLINELLC@HOTMAIL.COM by July 30, 2021.

Contact Us
Taiwan:02-2362-9978
Mainland China:+86 15810202128
Monday to Friday:10:00~12:00;13:00~22:00
Contact Us
Taiwan:02-2362-9978
Mainland China:+86 15810202128
Monday to Friday:10:00~12:00;13:00~22:00
Follow Us
}